Adobe Captivate: Introduction to Multi-State Objects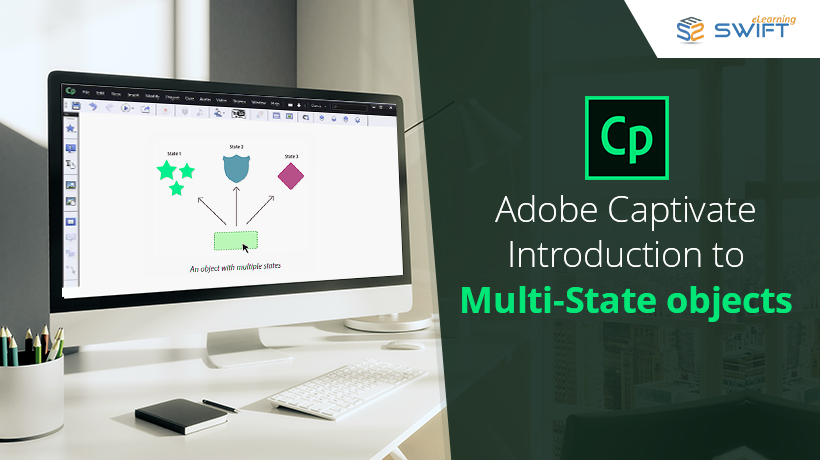 Adobe Captivate 9 has numerous features to create interactive and effective custom eLearning courses. One of them is adding multiple states to an object.
In this blog, we are going to look at how to add multi states to an object.
Step 1
First, open a blank project from the File menu.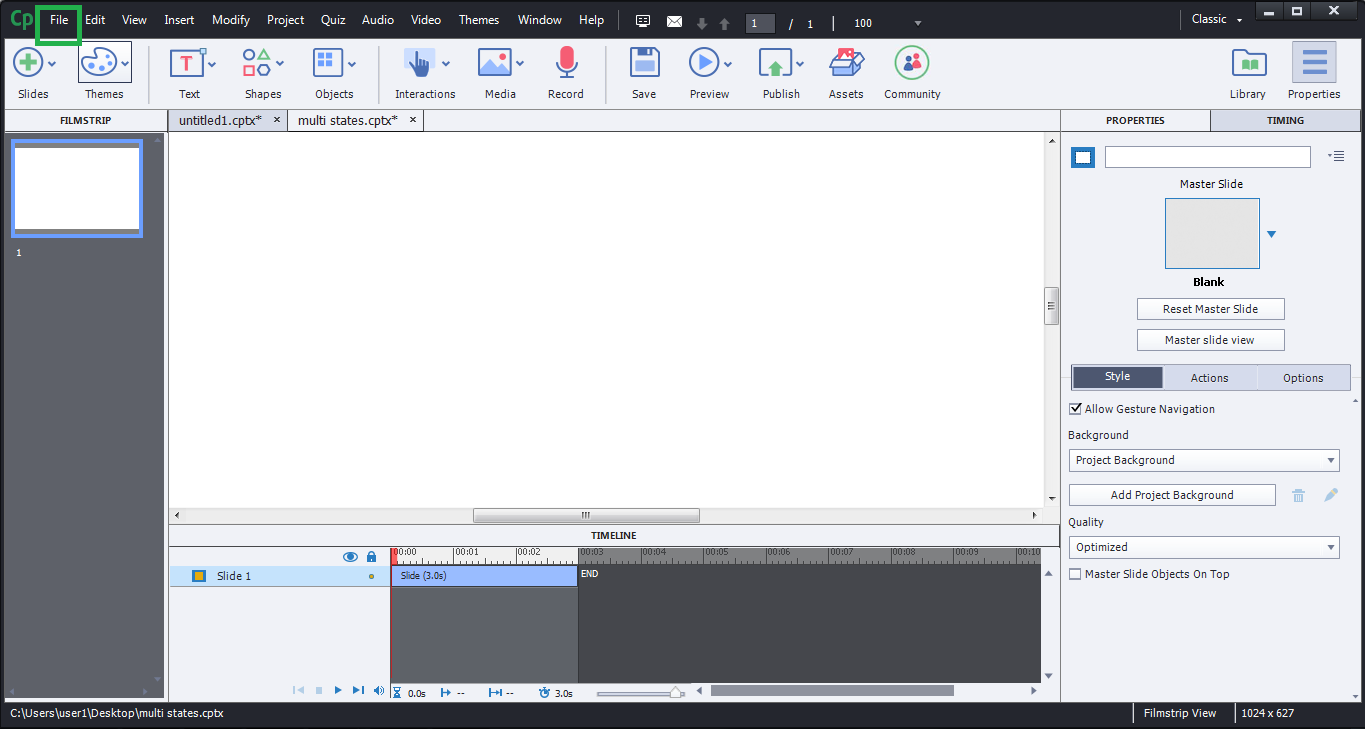 Step 3
Let's name the shape as "Trend 1".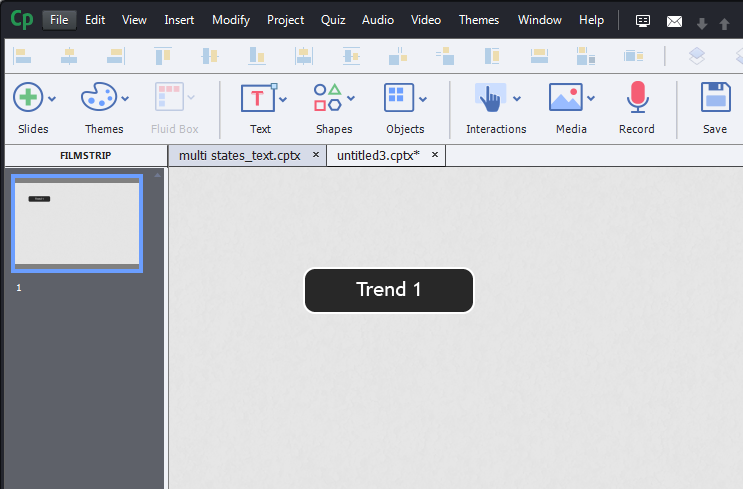 Step 4
Now, click on Use as Button checkbox in the Properties Panel.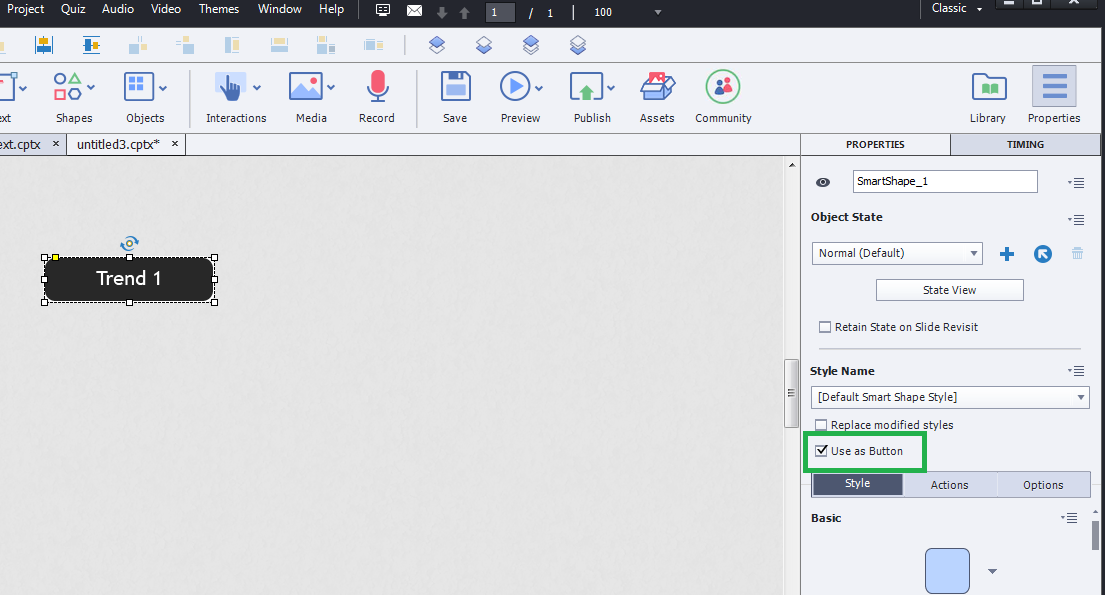 Step 5
Then, click on State View option under the Object State section.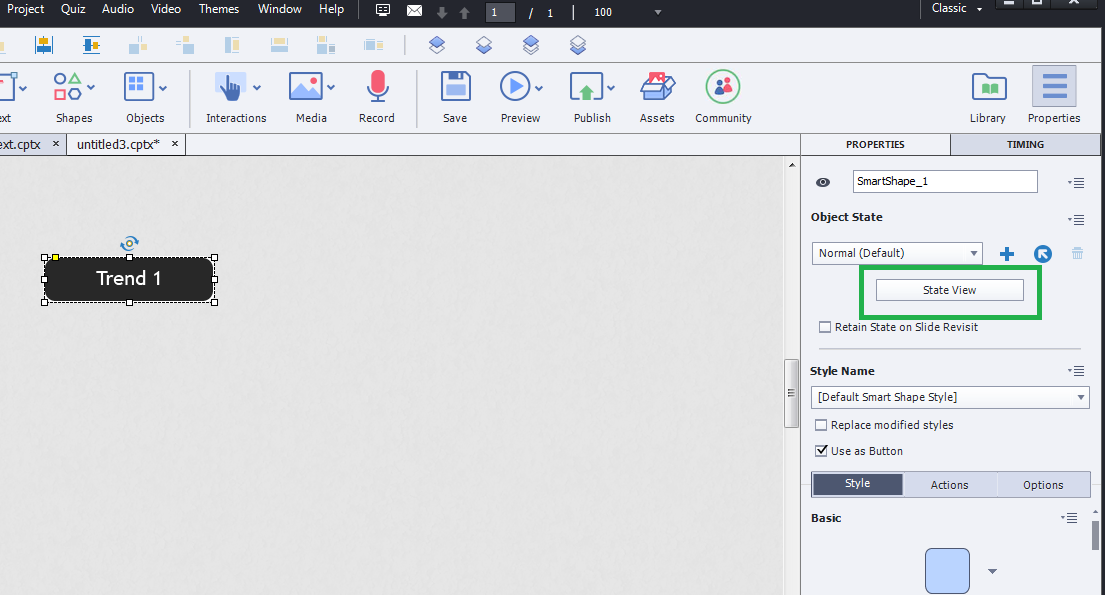 Step 6
In the left side of the panel you can see the default states of an object like Normal, Rollover and Down.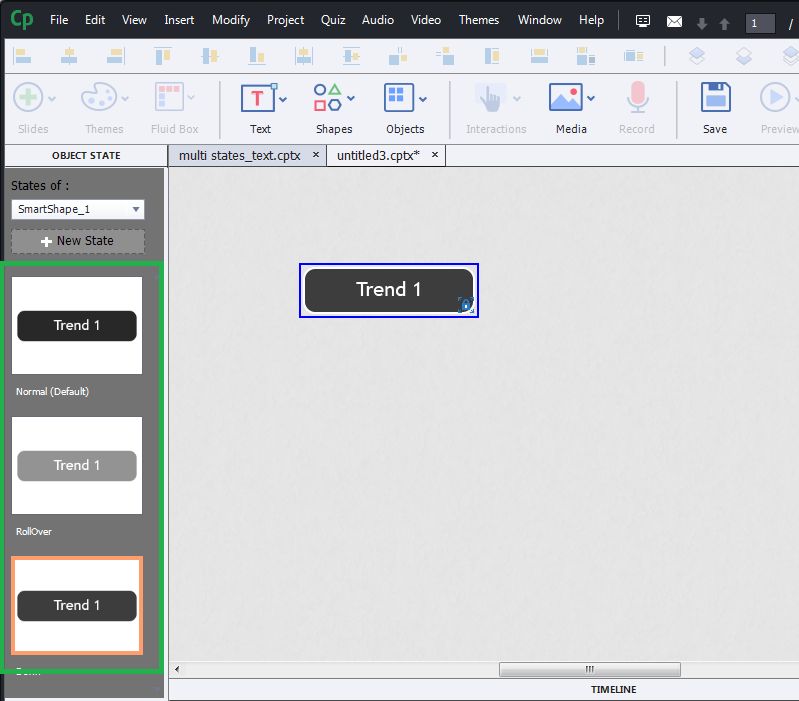 Step 7
Then, add another state by right clicking on any of the states.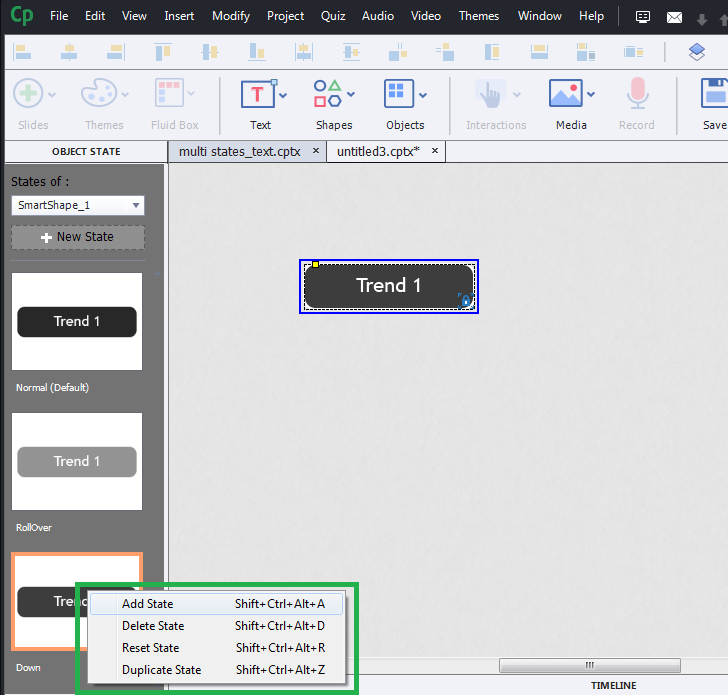 Step 8
You can add a visited state by adding another state to the object. Click on OK.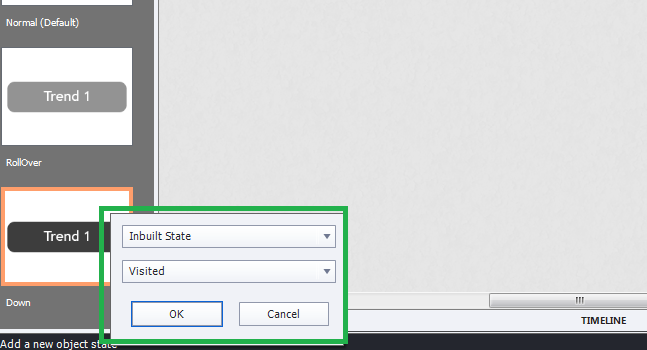 Step 9
Let's change the color of visited state. To do so, click on the Fill option and select the color in the Properties panel. Repeat the same step for the rest of the buttons.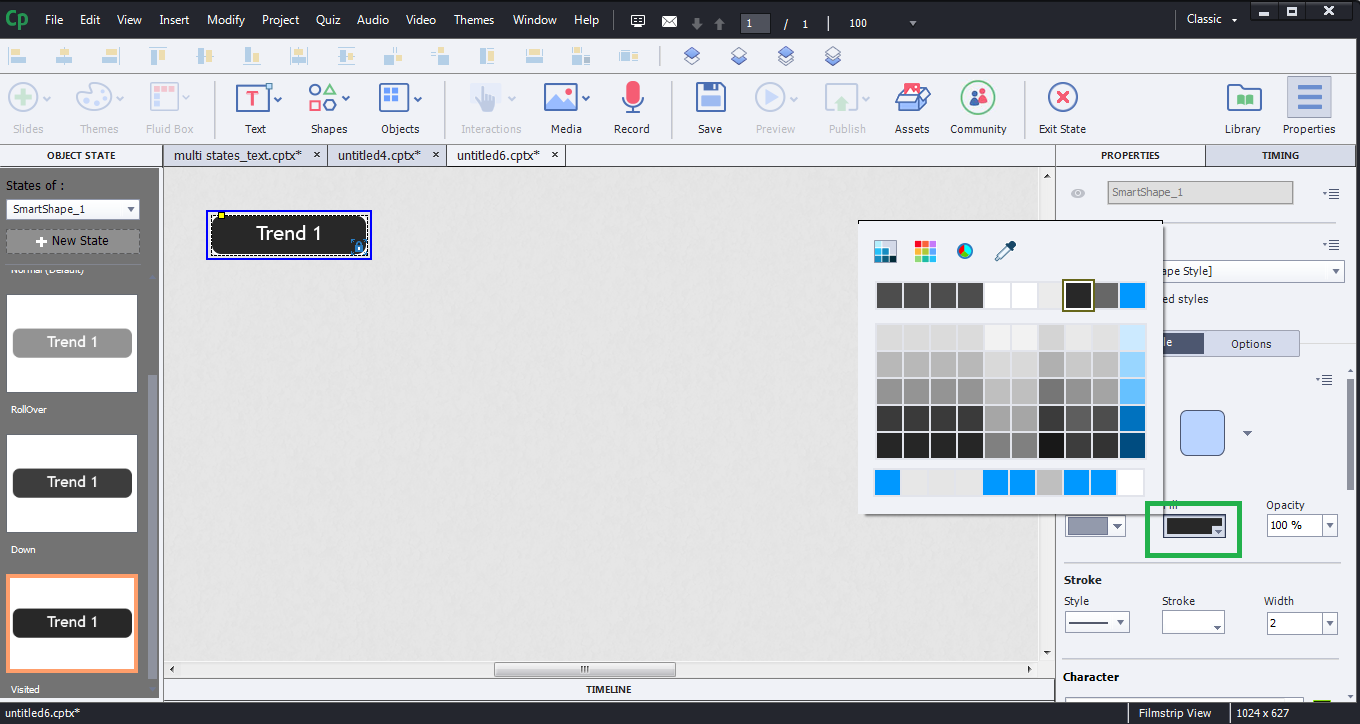 step 10
Then, click on Text option on the ribbon and select Text Caption from the drop down list.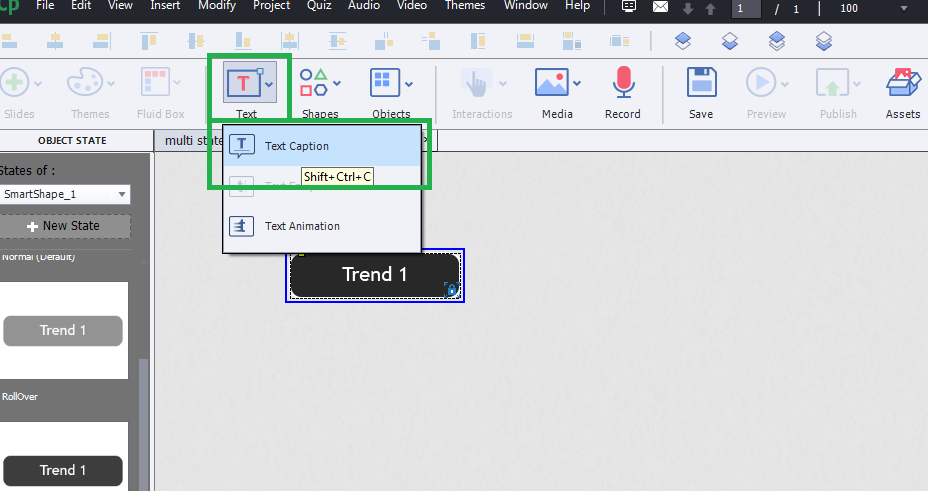 Step 11
Then add desired Text in the field and click on Exit State.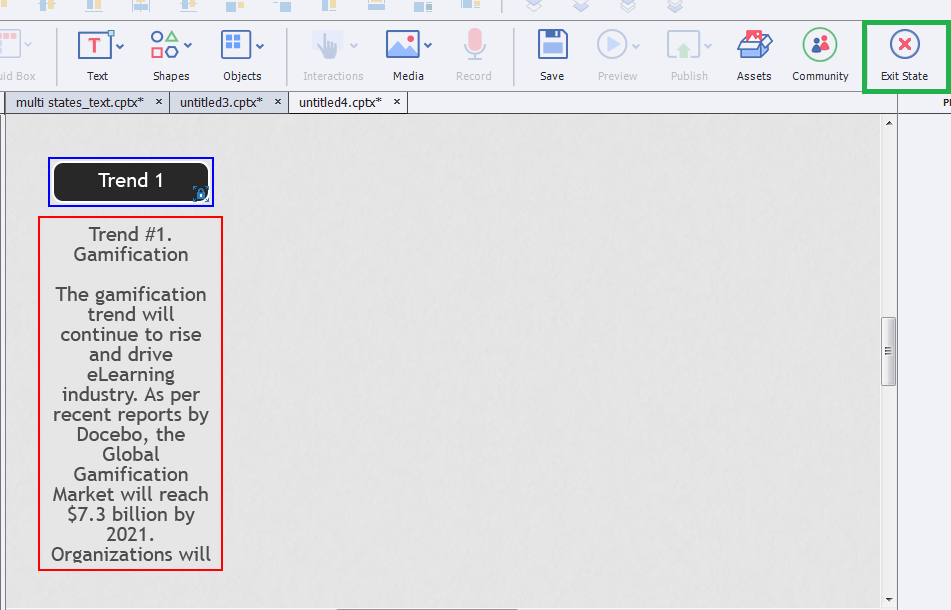 Step 12
Now duplicate the Button and change the text as Trend 2.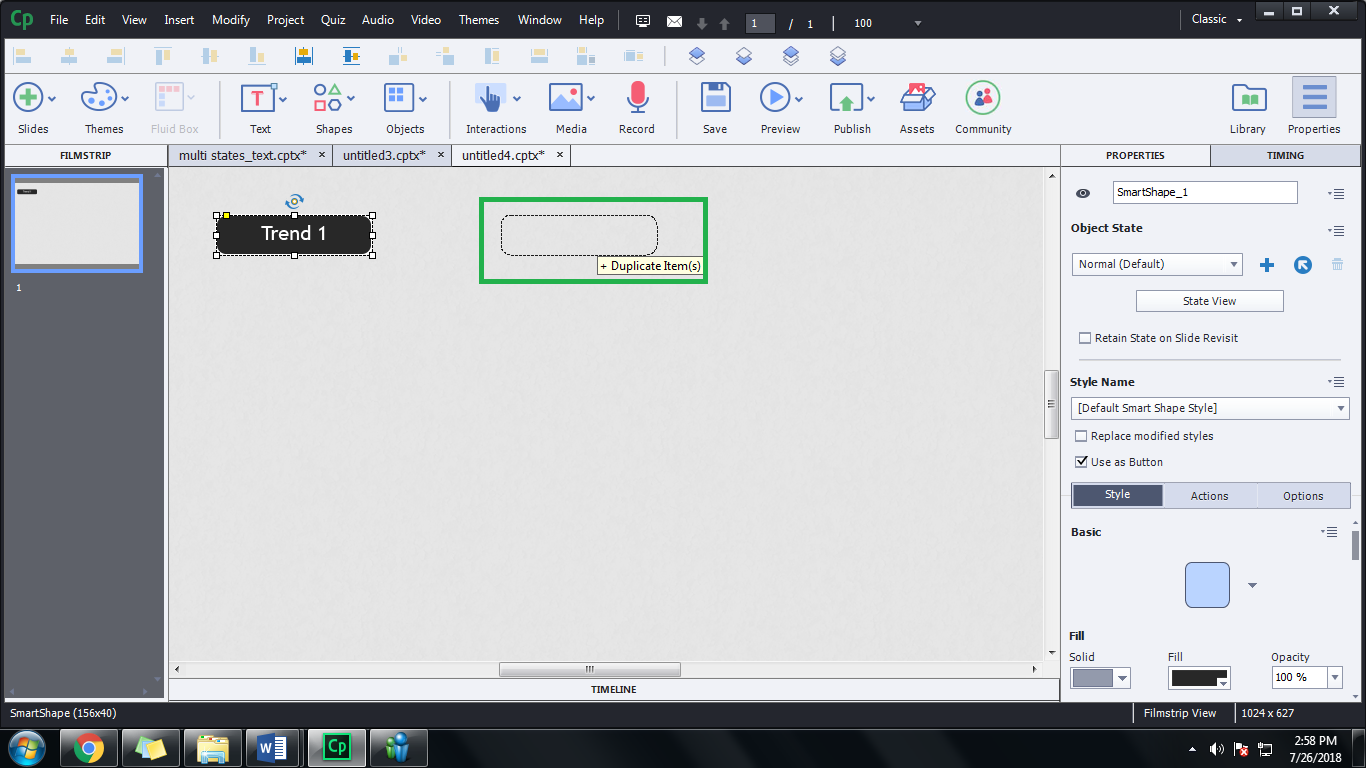 Step 13
Then, click on State View option in the Properties Panel and change the text in the Visited state.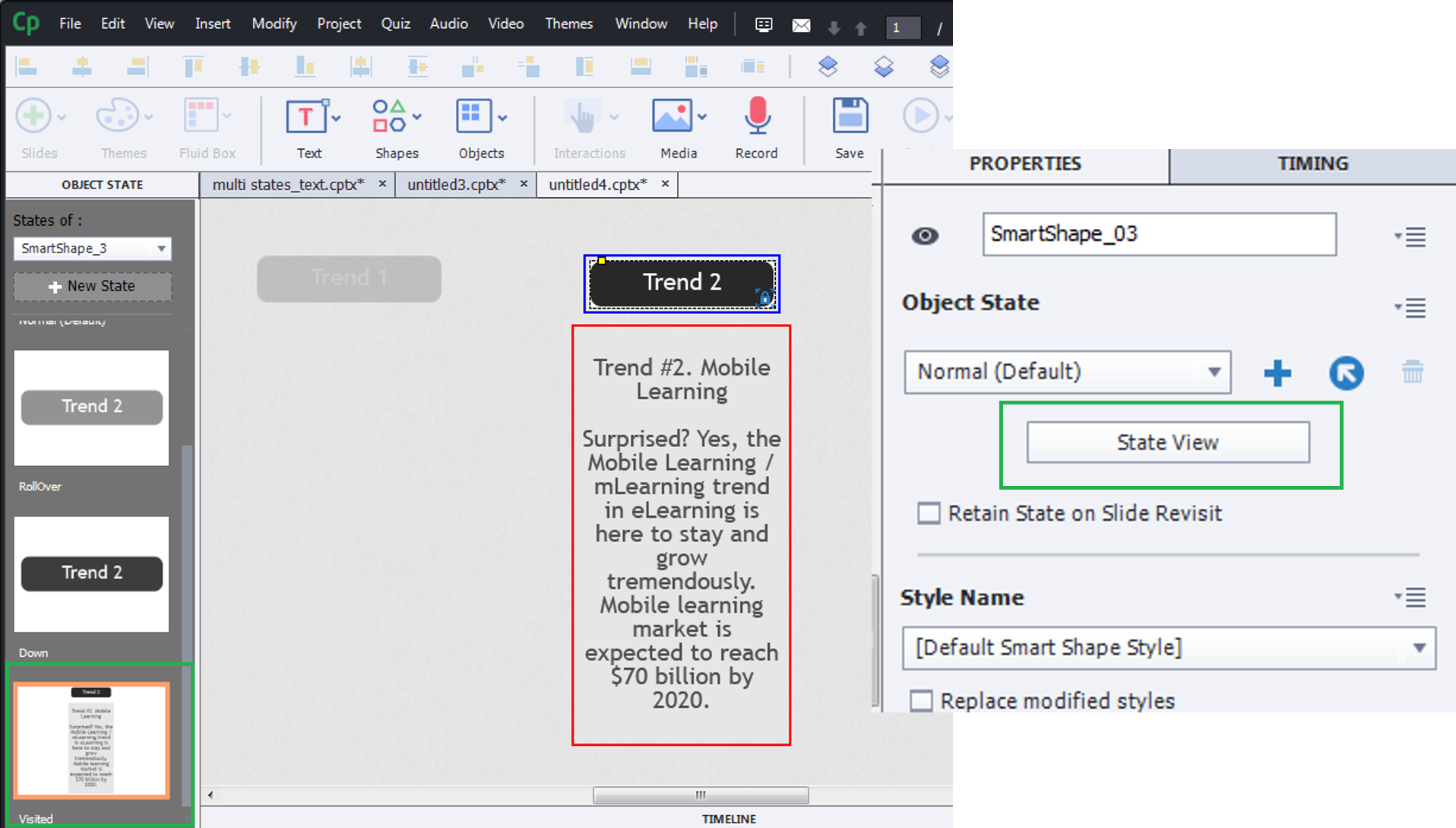 Step 14
Do the same as above two steps to add more buttons.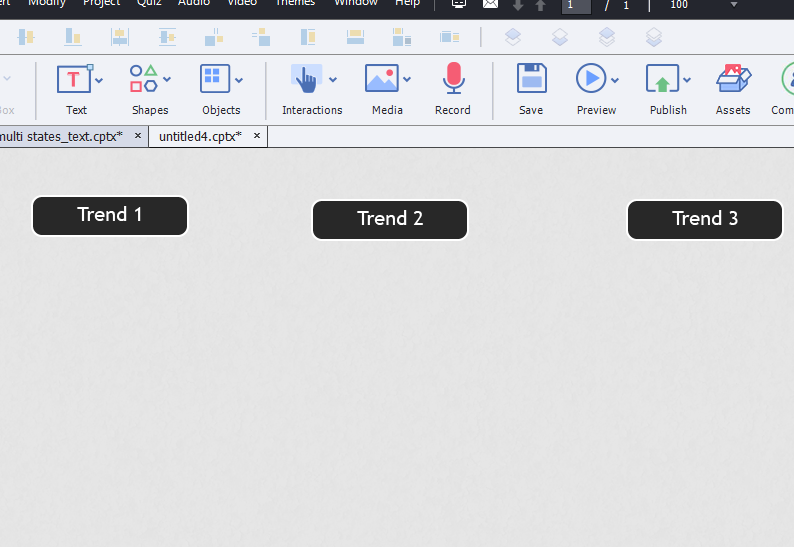 Step 15
Then, select the first button and go to the Properties Panel. From On Successdrop down list choose the option as Change State
of.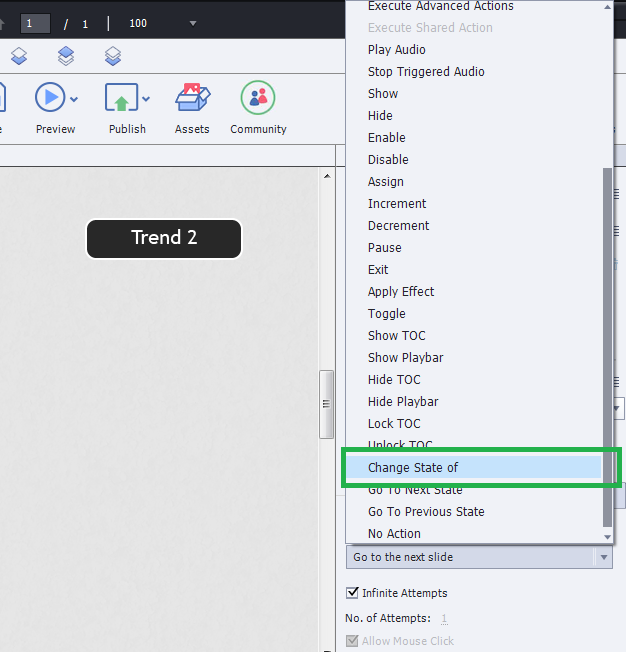 Step 16
Then, select the second button.  From the second down list select the SmartShape 2.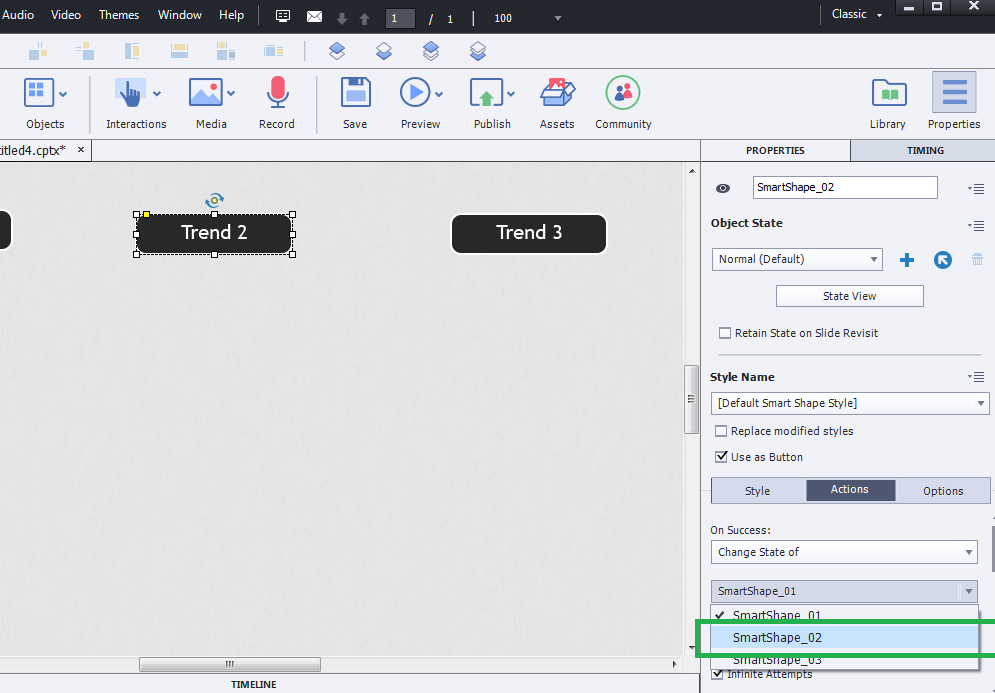 Step 17
Follow the same steps for the rest of the buttons in the slide.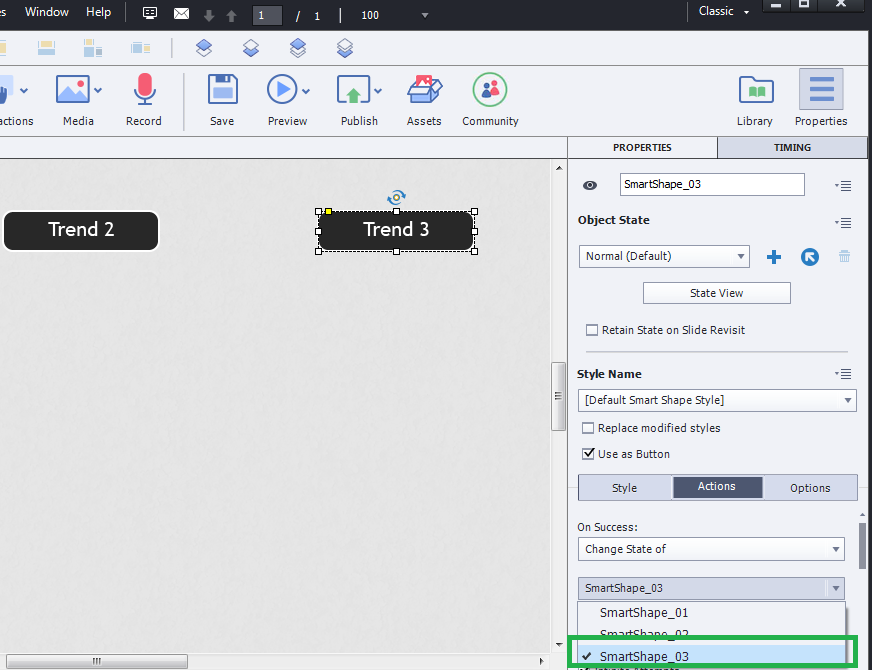 Step 18
Finally, Preview the Project.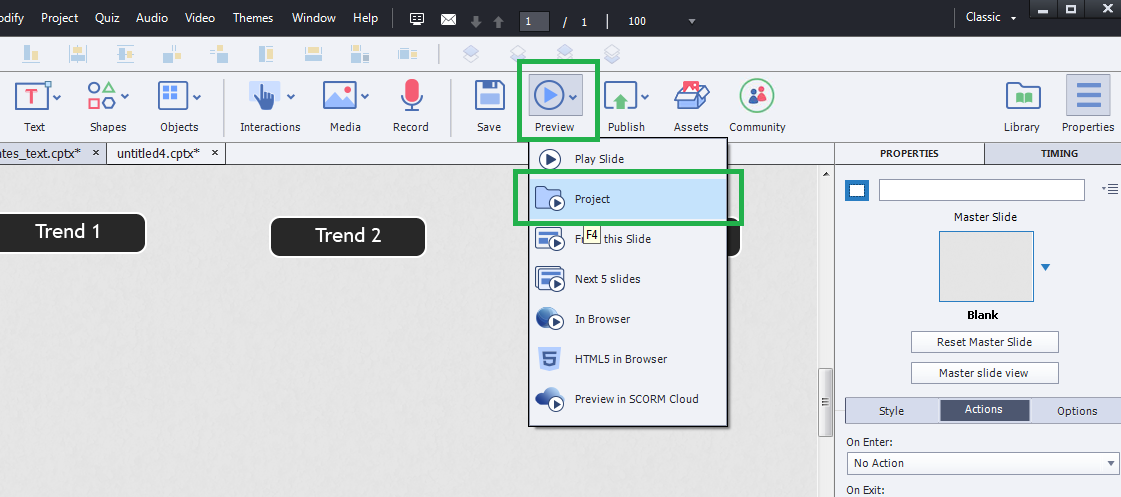 Step 19
You can see the multiple states with the respective text when you click on the buttons.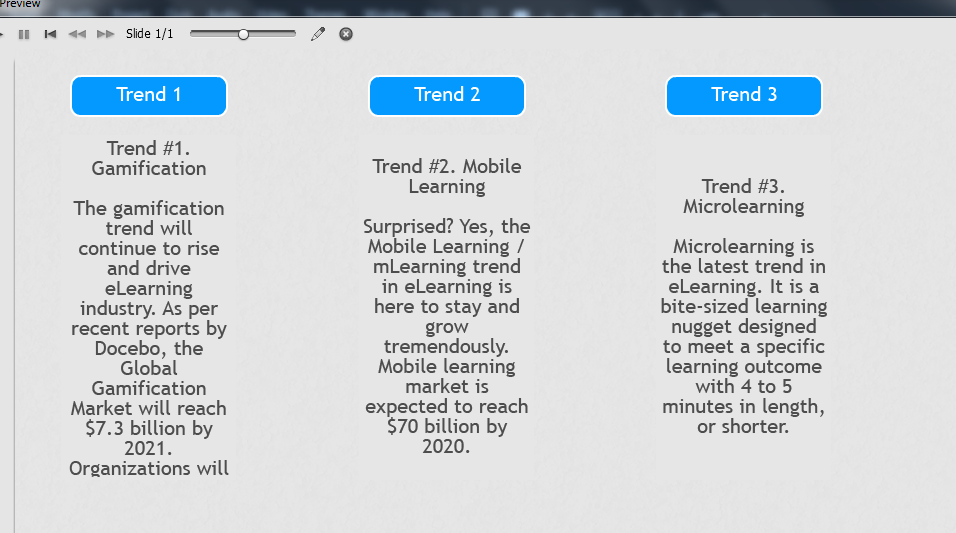 In this way you can add multiple states to a single object to minimize your file size rather adding multiple objects to your project.
Get your Custom eLearning solutions at swift elearning services. For further assistance you may contact us at info@swiftelearningservices.com.
Our Services: PPT to eLearning, eLearning Provider, Flash to HTML5 Migration Service Provider
https://www.swiftelearningservices.com/wp-content/uploads/2015/01/logo_220.png
0
0
Swift Elearning Services
https://www.swiftelearningservices.com/wp-content/uploads/2015/01/logo_220.png
Swift Elearning Services
2018-08-14 10:45:01
2021-07-14 19:41:27
Adobe Captivate: Introduction to Multi-State Objects