Memory Game to Strengthen Learning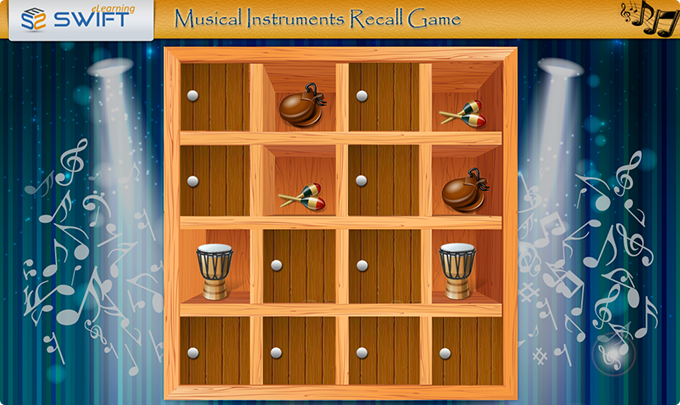 One way to describe learning is 'establishing neural connections in learner's brain'. After establishing connections, a trainer tries to strengthen those connections for lasting effects.
We have implemented the above principle in one of our recent eLearning course developments. The course was to train networking students about different types of ports and their respective cables. After completing the learning process, learners must be able to identify right port for the given cable – identify right female port for the respective male port.
We have devised a two-stage learning strategy, first stage is for establishing neural connections and second for strengthening those connections. Both the stages are briefly described below:
Stage 1: Linear approach in which ports and their respective cables are displayed one after the other on the screen.
Stage 2: A game-like interaction in which different ports and their respective cables are concealed in different shelves of a wooden rack. This interaction helps learner practice the learned content.
Based on the same principle, an interaction is created using musical instruments. Click on the below link to appreciate the strategy.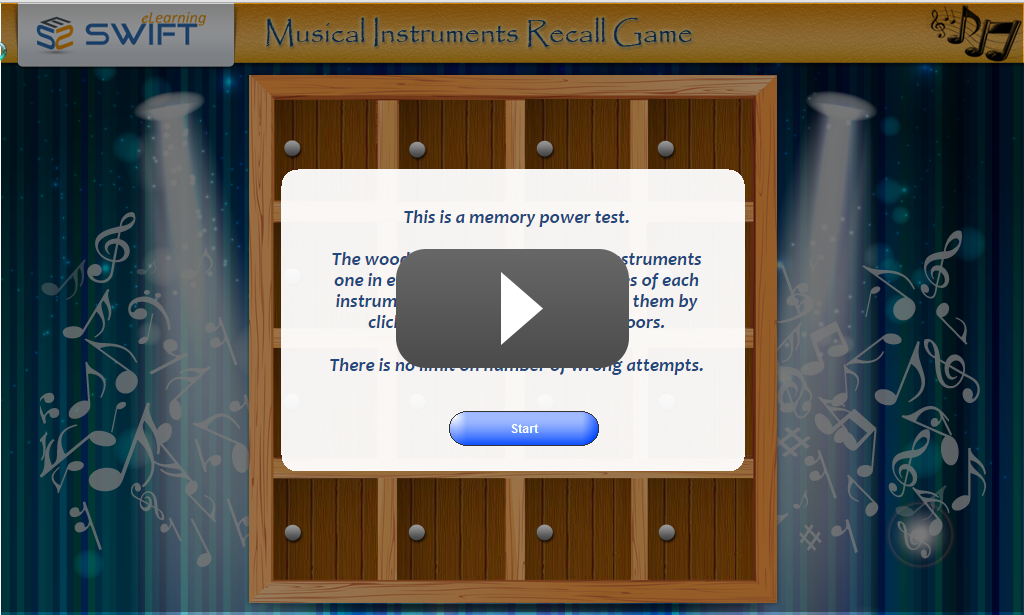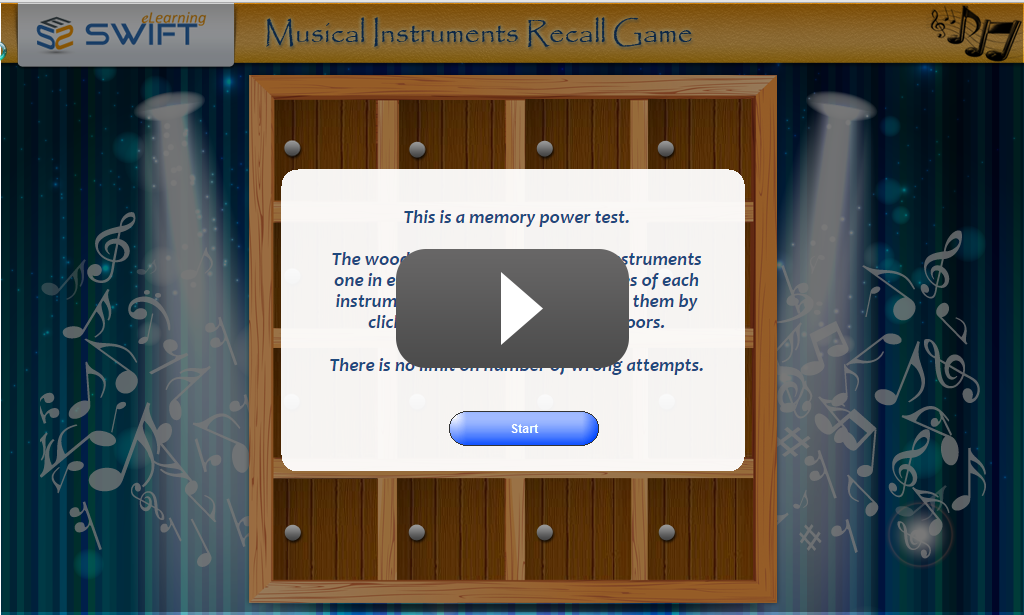 Our Services: eLearning Solutions, Best Learning Management System, eLearning Development
https://www.swiftelearningservices.com/wp-content/uploads/2022/09/Swift-eLearning-Services-logo_220.png
0
0
Mohd Imran
https://www.swiftelearningservices.com/wp-content/uploads/2022/09/Swift-eLearning-Services-logo_220.png
Mohd Imran
2015-07-23 18:53:19
2021-07-09 18:35:43
Memory Game to Strengthen Learning