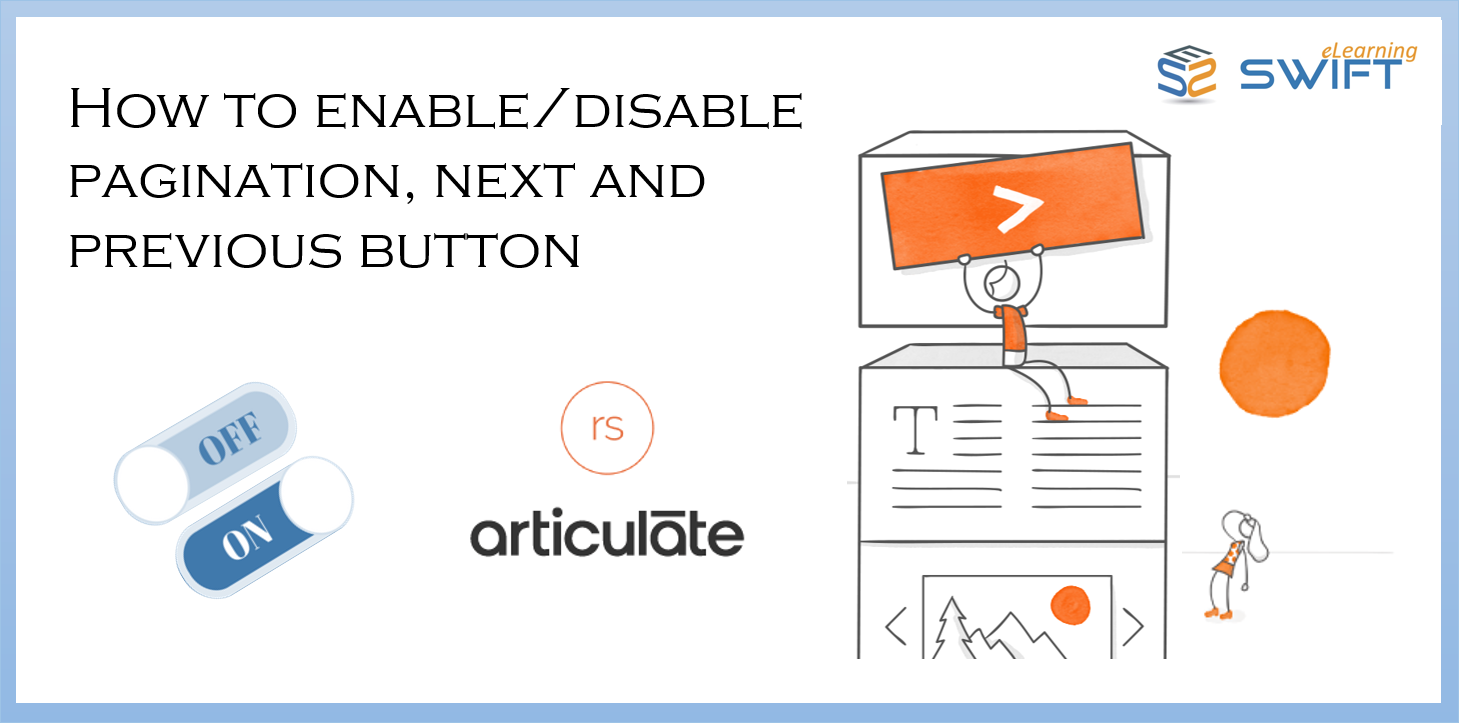 Articulate Rise has come up with a new feature in which you can easily turn Off/ On previous/next buttons and also hide lesson numbers.
Let's look at the steps:
Go to Settings located at the top right corner.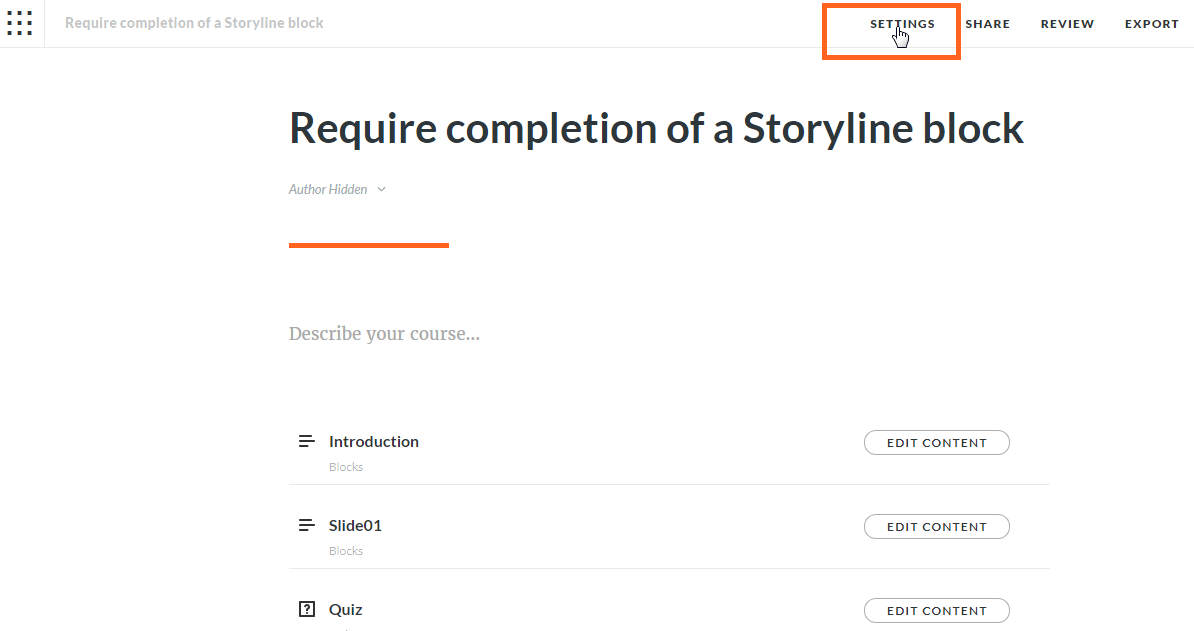 Click on Navigation tab and scroll down to see Previous & Next buttons and toggle the option to off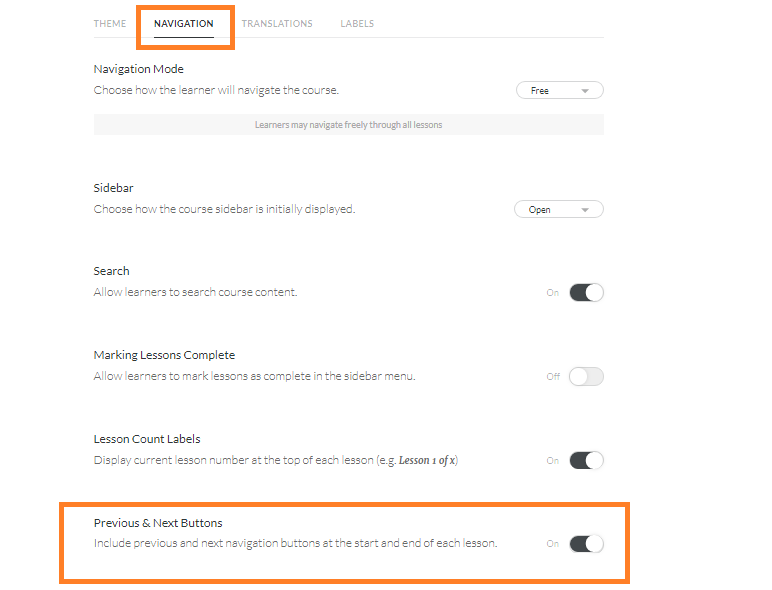 Here, you can see when the option is turn ON, the user can get access to the next lesson.
But, if we turn OFF this option, then navigation button is disabled.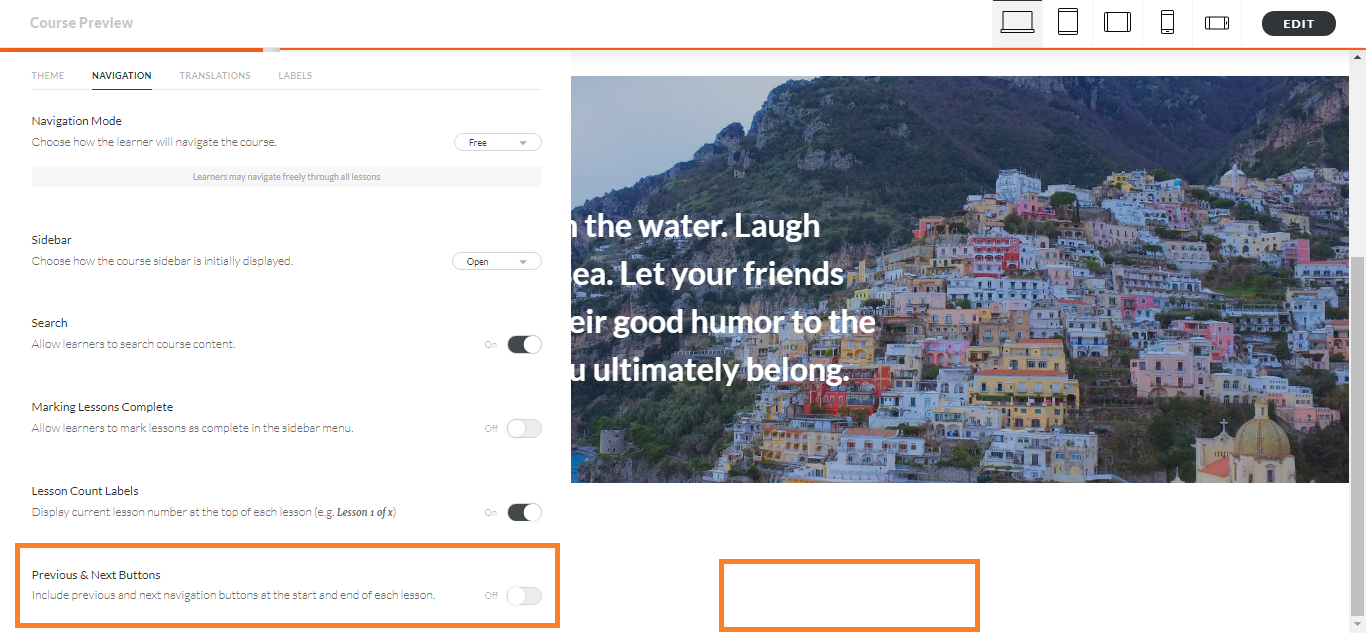 The major advantage of this feature is, the learner should go through the entire course including any interactions.
Hide Lesson Numbers:
Let's hide the lesson numbers. To do so,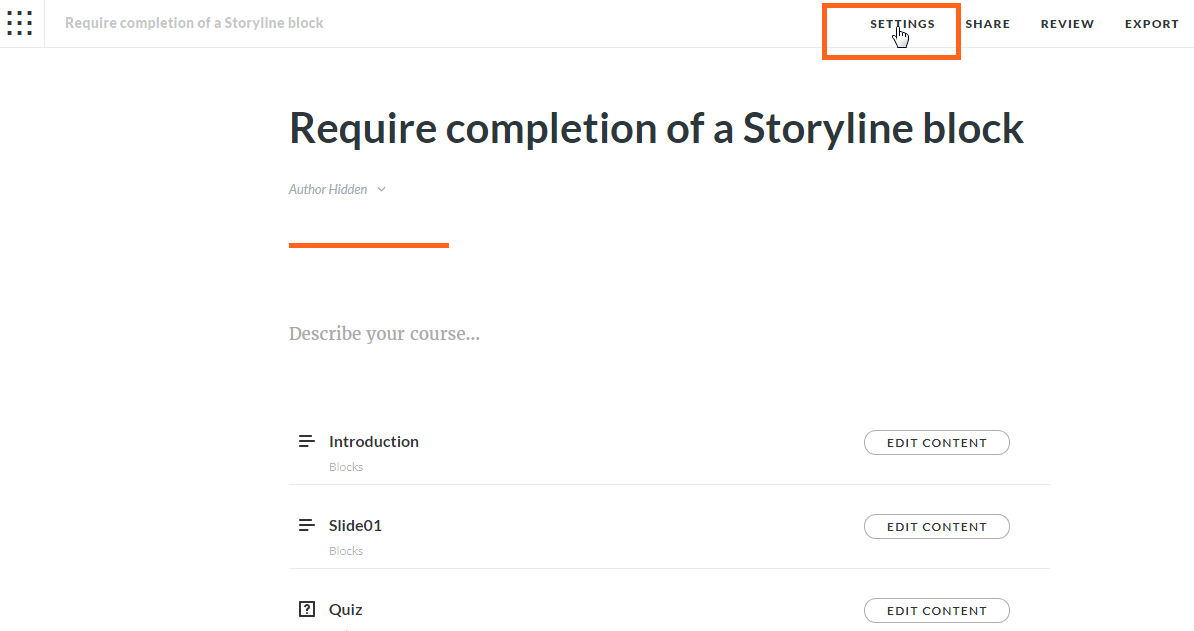 Click Navigation and toggle the Lesson count labels option to off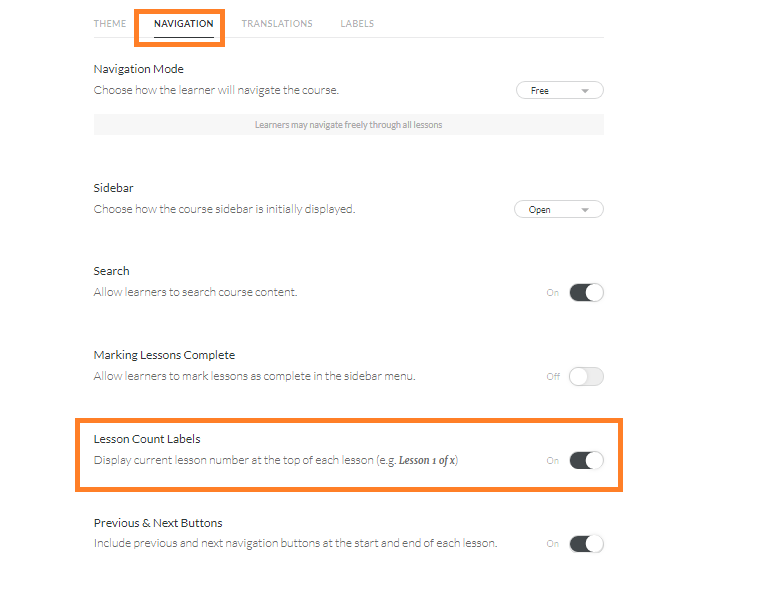 As you can see, when the option is turn ON, the lesson number is displayed at the starting of this lesson.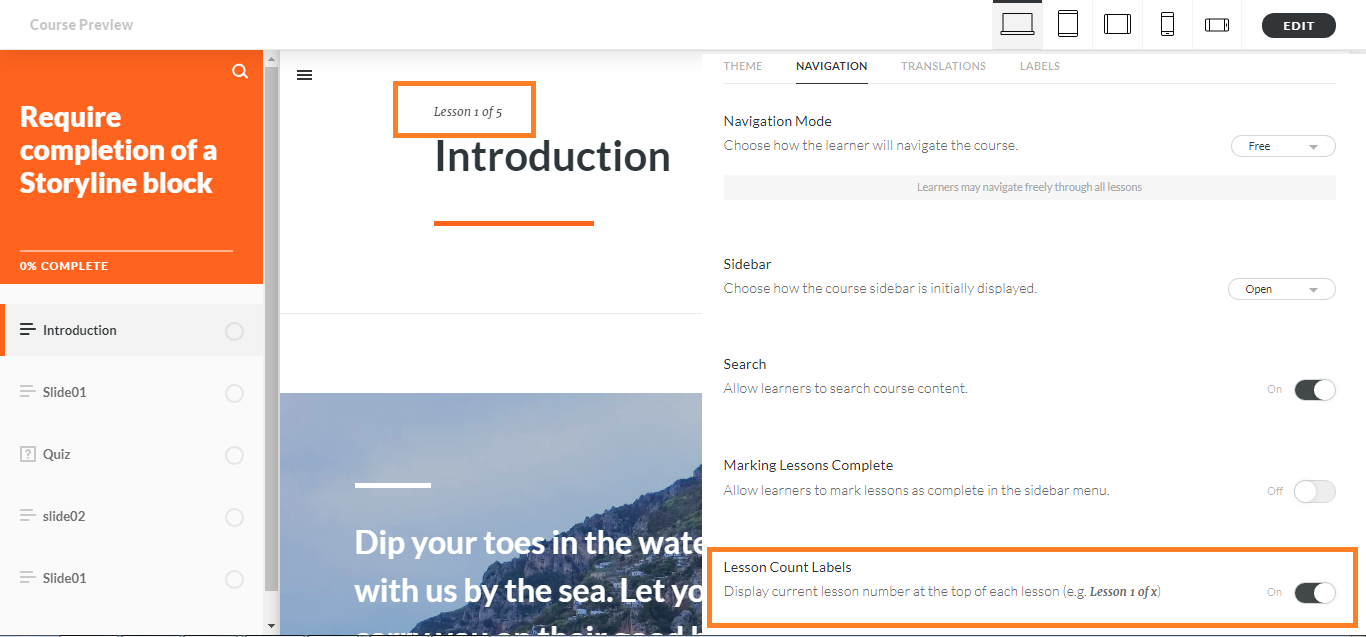 But when the option is turned OFF, the lesson number is disabled.